In mainstreaming Social and Behavior Change (SBC) for human rights, data-derived insights are essential but only secondary to relationship-building for achieving impact at scale.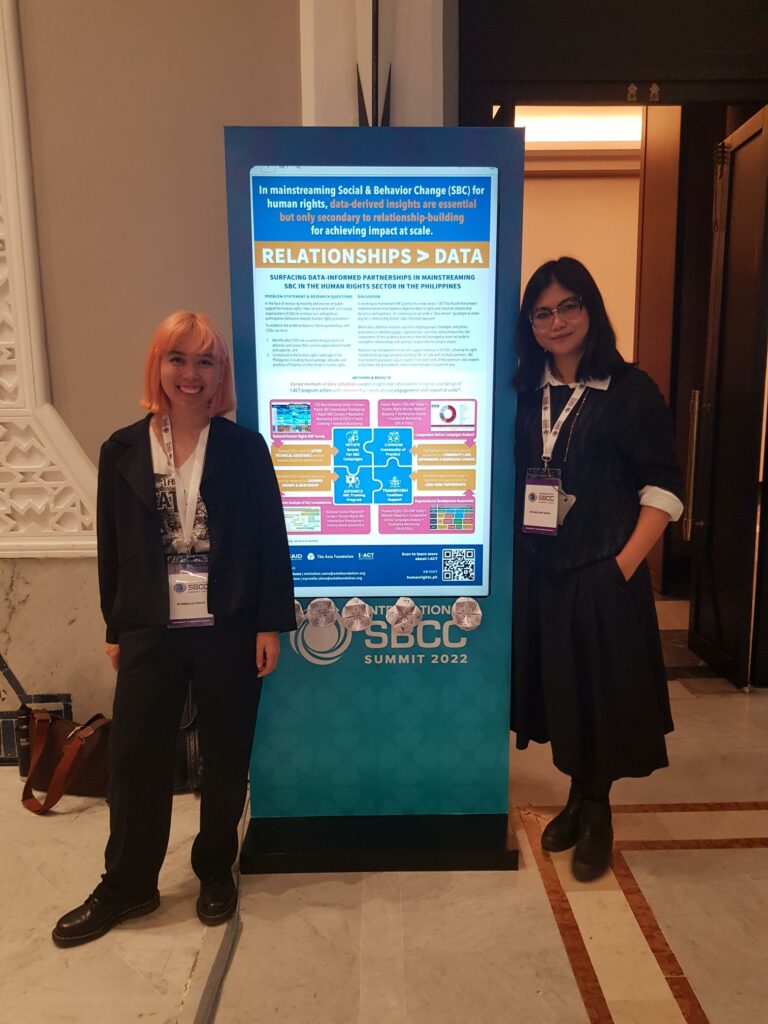 MARRAKECH, MOROCCO — I-ACT represented the democracy and governance community and joined 1,800 SBC practitioners in the International Social and Behavior Change Communication (SBCC) Summit held from December 5 to 9, 2022 in Marrakech, Morocco. Selected as one of the poster presenters, I-ACT showcased its findings pointing to the importance of data-informed partnerships in using SBC for human rights promotion. Read more about the 2022 Summit here.

Interested in inviting I-ACT to your events? Send us an email at humanrightsph@asiafoundation.org.