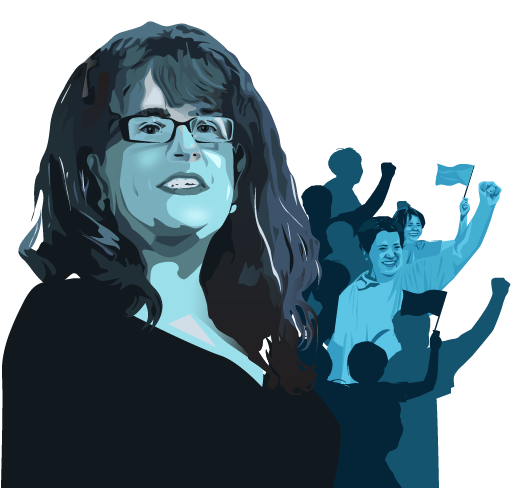 About the webinar
"A great message doesn't say what's already popular;
a great message makes popular what needs to be said."
– Anat Shenker-Osorio
If we wish to effect lasting positive change, then the time to win is now!
Join renowned communications researcher, author, and campaign advisor Anat Shenker-Osorio in this webinar about how progressives can win against a backdrop of right-wing populism and charged political climates. Presented by The Hope Project and WiseOwl.
Anat works with progressive organizations globally to challenge the way we talk about the pressing and polarizing issues of our time. Her original approach brings new empirical insights back to political communicators crafting messaging that fires up the base, persuades the middle, sends the naysayers packing, and wins.
About the Speaker
Anat Shenker-Osorio is the Principal and Founder of ASO Communications and Host of Words to Win By Podcast. She has led research for new messaging on issues ranging from freedom to join together in union to clean energy and from immigrant rights to reforming criminal justice.
About The Hope Project
The Hope Project is a group of Filipino advocates and communicators championing hope-based communication for human rights campaigning. Together, they've been hosting webinars and conducting intensive training workshops for human rights advocates in the Philippines.
About WiseOwl
WiseOwl Management Consultancy specializes in communication for social change, with expertise in strategic communication, branding, social marketing, development communication, and social behavior change communication.